Take Advantage of Our Student Discounts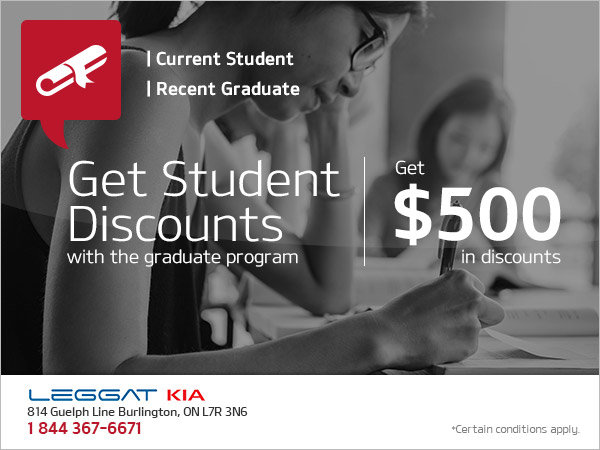 Leggat Kia is making it easier for students to save on a brand new Kia.
You qualify if you are a full-time or part-time university student or recent graduate.
Fill out the form below today. One of Leggat Kia's financial representatives will be in touch shortly.