Kia Member Rewards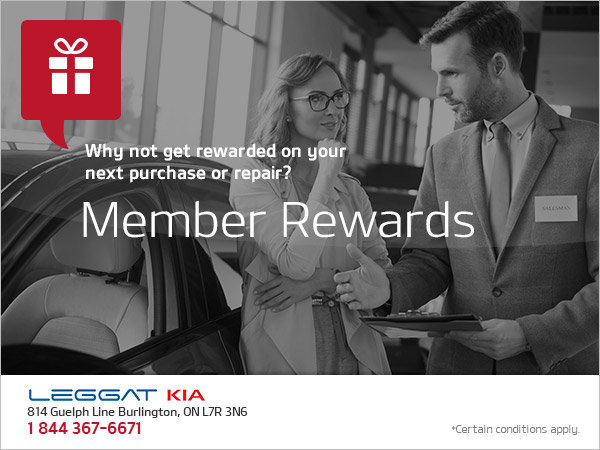 Take advantage of Kia Member Rewards at Leggat Kia:
Receive up to 150,000 Reward Points when you purchase your next new Kia vehicle if you're an existing Kia owner.
Earn 10 Reward Points for every $1 spent at your Kia dealer for maintenance services, parts and accessories.
Plus earn 20,000 Bonus Points for each new customer referral that results in a new Kia vehicle sale.
You can even benefit from exclusive email offers, as well as from rewards and surprise contests.
For more information about Kia Member Rewards, click on the link below or contact Leggat Kia today.